Watch Now: Fowl on the Play Hi Folks, As you probably know, ONE week from now is the biggest tailgating/beerbecueing/football-frenzied game grub day of the year: the superbowl! I'm not a huge fan of specific teams, perse, but for those of you that have followed this blog in years past (I'm talking about you Game…
View Article
Tags:
#makeitepic
,
2013
,
football
,
fowl on the play
,
game grub
,
new orleans superbowl
,
NFL
,
NOLA
,
offers
,
prizes
,
superbowl
,
tailgating
,
videos
,
visa
Categorised in:
Stories
It's kind of awesome for me to announce that I'm participating in the Visa/NFl Make It Epic Campaign. For any TV viewer not living under a rock—you've proably glimpsed the Epic action while watching the football games. Truthfully, football has generally fallen under the "if you can't beat 'em join 'em" category my whole life. And…
View Article
[picasa username="madhungrylsq" albumname="CQSBDayPeterLuger"]  All my boys know that their birthday will be a food-fest celebration for the whole family. Whatever else they may have planned with friends (who may or may not join us), we gather together on the actual day. Sometimes someone requests a favorite meal or we throw together an impromptu party. As…
View Article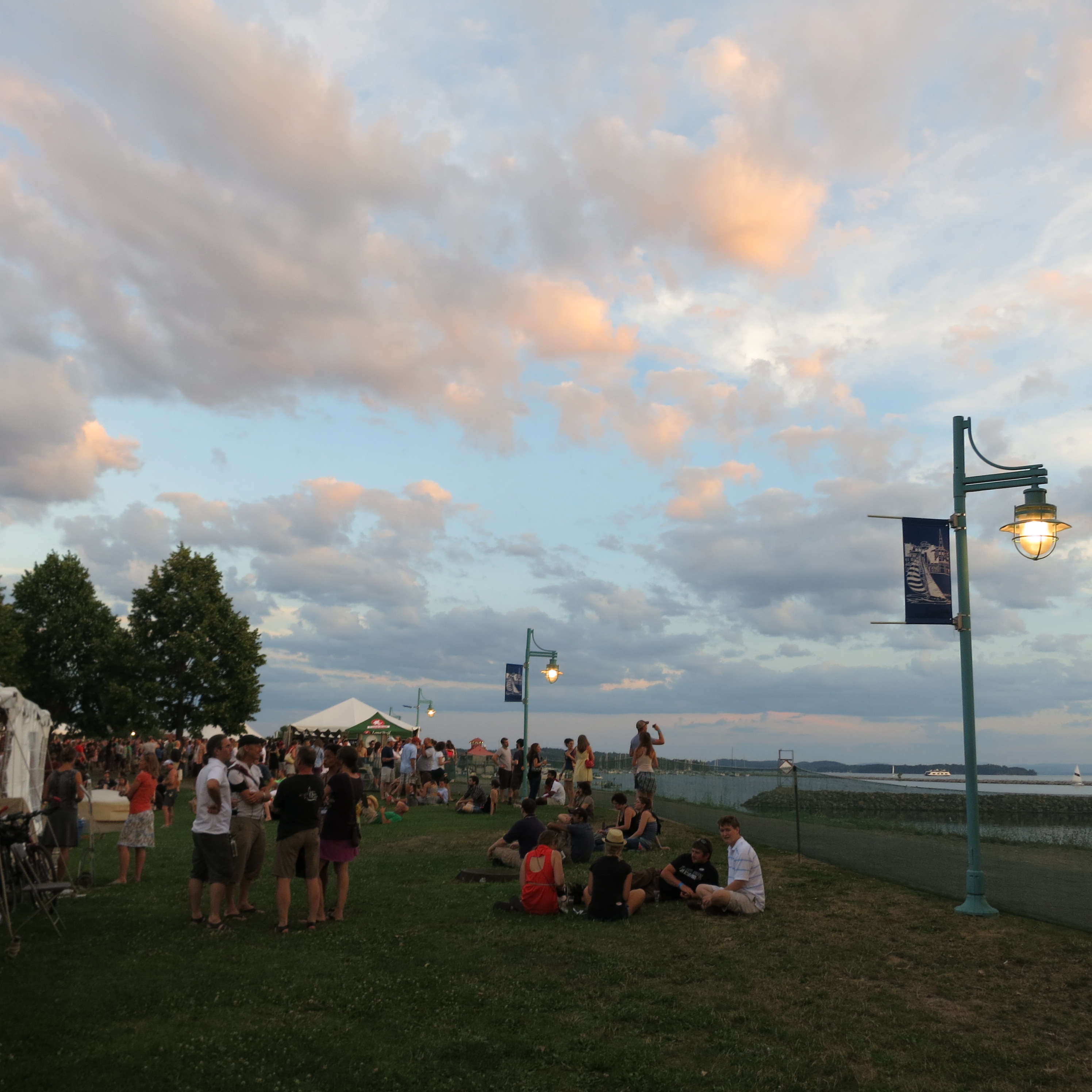 A couple of updates on one of my favorite states, Vermont. I love this state. It's a food lovers dream. It's a rare state where everyone comes together to help build a responsible food culture. It is clearly detailed in a great book published a few years ago called The Town That Food Saved by Ben…
View Article
While I aspire to a more meatless meal time (sort of), I remain surrounded by a group of young men (and their pops) who really want to eat meat at mealtime. It doesn't mean they don't love the veggies nestled up next to the meat—it just means that meat tends to be the main…
View Article
While many of my brethren and sistren are doing January cleanse and clean-up routines, I find myself sinking into a comfort food vibe. It doesn't seem like smoothie weather to me—I want deep hearty soups, fluffy pancakes and homemade bread. As for the 'health' part, I just make sure to eat lots of fruits, vegetables and…
View Article
Happy new year 2013! I enter it with a true optimism that new exciting changes are underfoot on many levels.  The mad hungry guy gang at my house had the greatest Christmas. Whereas Calder commandeered the Thanksgiving turkey (attempting his own version of my tried and true recipe) to underwhelming results, the same can't…
View Article
With the holiday season in full-swing, we're sharing our favorite Mad Hungry recipes to help make your holidays easy, merry and bright. Have guests staying with you? No problem. Here's some one pot and pan meals that get on the table quickly, without a lot of fuss: Beouf Bourguinon: One Pot Dinner Stuffed…
View Article
Tags:
arugula salad
,
boeuf bourguignon
,
chicken
,
chicken paillard
,
christmas
,
glazed ham
,
goat cheese
,
green beans
,
hannukah
,
holiday recipes
,
Italian ices
,
kwanza
,
new years
,
NYE
,
smoked salmon
,
sweet potatoes
,
Three Melon Salad
,
yorkshire pudding
Categorised in:
Photo Galleries
,
Recipes
,
Stories
Really you cant beat a carton of eggs for the gift that just keeps on giving. For a quick dinner the Broccoli Francese; some steamed broccoli (the last of the week veg) gets glued together with a grated Parm and pepper-enriched egg mixture.  With some buttered toast and a wing and a prayer you have…
View Article
Mussels are the national dish of Belgium and also ubiquitous in its neighboring country of Holland. Moules Frites is a dish of seasoned steamed mussels with a side of fries to dip in mayonnaise. And, don't call them french fries either in this part of the world. Apparently they did not originate there at all….
View Article